Project
"Becoming a Man" – Improving Decisions, Reducing Crime
Organization : University of Chicago Crime Lab
Project Overview
Project Summary
Male high school students in economically disadvantaged areas of Chicago were offered group sessions during the school day to learn how to slow down their decision-making in high-stakes situations.
Impact
Participation in the program reduced total arrests by 28-35%, violent-crime arrests by 45–50%, and increased high school graduation by 19%.
Cost
At the time of the study, the intervention cost was estimated to be approximately $1,850 per participant per year, at scale.
Challenge
In Chicago, almost one in five of the city's 764 murder victims in 2016 was aged 19 or younger. Researchers find that the majority of youth homicides stem from altercations that escalate into tragedies. Often the provocation seems quite minor, while the response seems almost automatic. Helping youth avoid automatic behavior in these high-stakes situations is one promising way to reduce youth violence.
Design
Male high school students, and some elementary school students, in economically distressed areas of Chicago were offered non-profit Youth Guidance's Becoming a Man (BAM) program. Youth were offered the opportunity to participate in hour-long small group sessions during the school day, held weekly over one or two school years (27 to 45 sessions). In the first study of BAM (AY2009-10), some youth were also offered the chance to participate in after-school sports programming, with the goal of increasing participation and reinforcing program lessons.
The program was delivered by college-educated men. Key types of activities in the BAM curriculum include: immersive/experiential activities, reflective/introspective activities, role-playing, skill-building, and stories & discussion. Examples of each are described below.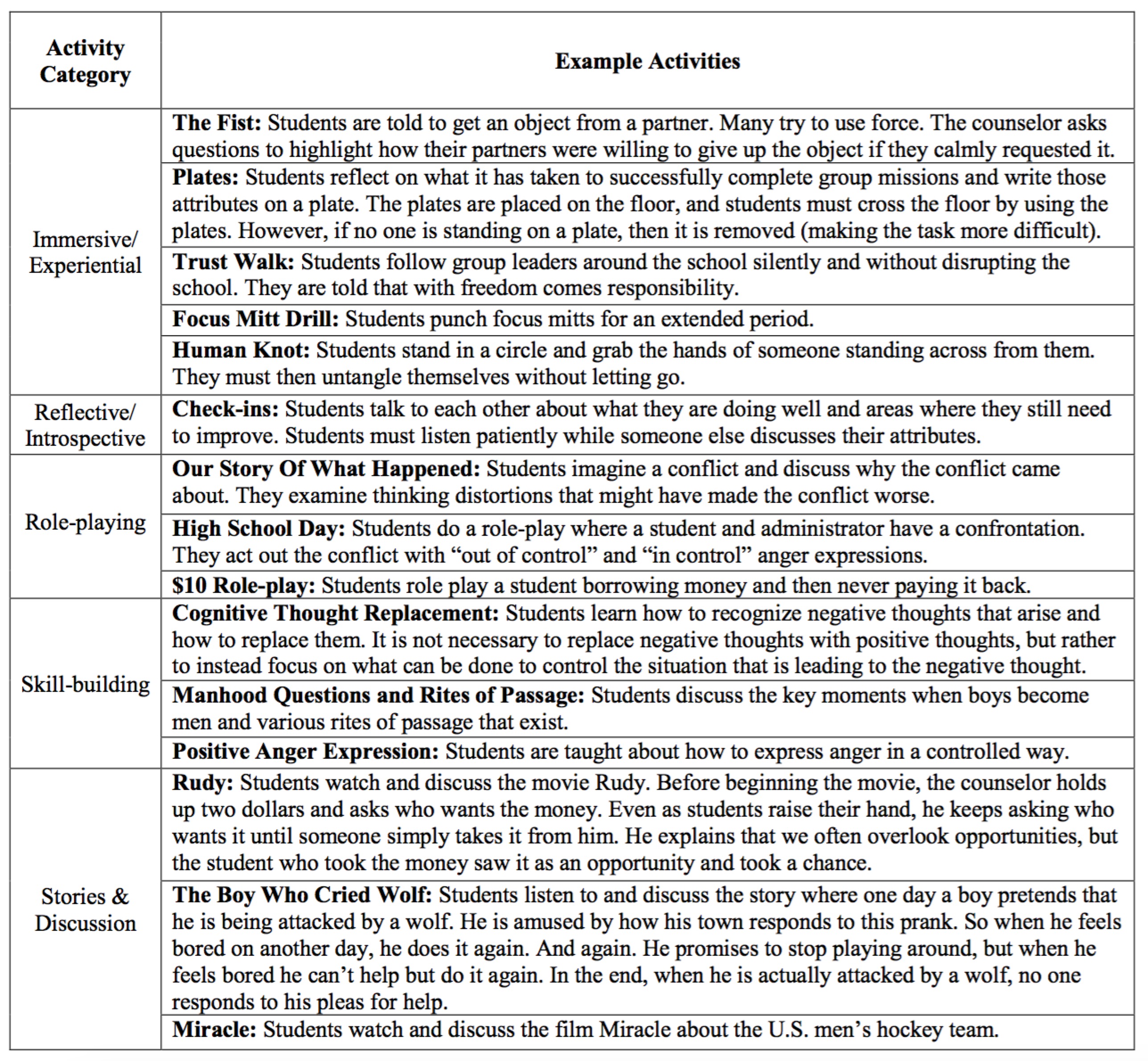 Impact
Two randomized evaluations found that participation in the program reduced total arrests during the intervention period by 28-35%, violent-crime arrests by 45–50%, arrests for other crimes by 37-43%, and improved school engagement. Additionally, on-time high school graduation of participants increased by 19%.
The researchers also estimated benefit-cost ratios for the program of up to 30-to-1 based on the societal benefits of reduced crime.
Implementation Guidelines
Inspired to implement this design in your own work? Here are some things to think about before you get started:
Are the behavioral drivers to the problem you are trying to solve similar to the ones described in the challenge section of this project?
Is it feasible to adapt the design to address your problem?
Could there be structural barriers at play that might keep the design from having the desired effect?
Finally, we encourage you to make sure you monitor, test and take steps to iterate on designs often when either adapting them to a new context or scaling up to make sure they're effective.
Additionally, consider the following insights from the design's researcher:
The key component of the intervention is to help youth think about their thinking—or be less automatic and more reflective in their decision-making. The intervention is not about uniformly changing how youth respond; instead, it is to help youth learn how to identify situations where they ought to slow down and consider whether their interpretations of the situation are correct and whether their automatic assumptions and responses are useful.
About half of the students randomly assigned to be offered the BAM program actually participated (attended at least one program session); keeping youth engaged in this program is important to ensure its effectiveness. Prioritize hiring people with strong youth engagement skills and with similar experiences or from similar neighborhoods in which they would be working.
The size of each session should be kept small (no more than 15 students in each group) to develop relationships.
Project Credits
Page submitted by: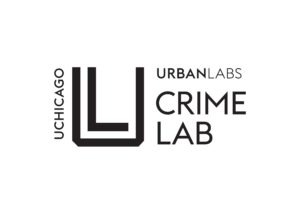 More projects from this organization
Researchers:
Sara B. Heller University of Michigan
Anuj K. Shah University of Chicago
Jonathan Guryan Northwestern University
Jens Ludwig University of Chicago
Sendhil Mullainathan University of Chicago
Harold A. Pollack University of Chicago