Project
Reducing Household Water Consumption
Organization : ideas42
Project Overview
Project Summary
To reduce water usage, the municipal government of Belén, Costa Rica sent postcards to households comparing their water consumption to nearby neighbors. Postcards also provided tips for how residents could reduce their water usage, and prompted them to plan how they would meet lower consumption levels. 
Impact
Households reduced monthly water consumption by 4.5% (1.3 cubic meters) more than households that received the standard utility bill.
Cost
The redesigned postcards cost on average of $0.10 per household.
Challenge
Water consumption in Belén, Costa Rica was 25% greater than the national average. It was estimated that if consumption remained constant, Belén could face water shortages by 2030. Interviews conducted with residents indicated a broad consensus on the importance of water conservation; however, few believed that they themselves needed to use less water.
Design
This project tested three behavioral interventions to reduce water consumption in Belén.  In the first, utility bills were redesigned to compare a household's water usage to the average household in their local neighborhood (one of six neighborhoods in Belén). The letters included a sticker (pictured on the right), color coded based on the content of the messaging (blue if the recipient consumed less than the neighborhood average; yellow if they consumed more).
In a second, household consumption was compared to the average household in the whole city of Belén.
The third intervention compared water use to local neighbors (like the first) and also included a planning prompt to help people set personal goals and create concrete plans to reduce their water consumption (pictured below).
Impact
A randomized evaluation found that households which received letters comparing water consumption to their local neighbors reduced water consumption by 1.5 m3 (from 28 to 26.5 m3). Similarly, households that received letters with the plan-making prompts in addition to the neighbor comparison also reduced consumption by 1.5 m3 (from 29.1 to 27.6 m3), compared to their consumption in previous rainy season.  Notably, the neighborhood comparison was more effective in reducing water consumption among households who were informed that they consumed more than nearby neighbors, while the plan-making intervention had a greater impact among households informed that they consumed less than their nearby neighbors.  
There is no significant evidence that households that received letters comparing water consumption to households in their city reduced their water consumption.
Implementation Guidelines
Inspired to implement this design in your own work? Here are some things to think about before you get started:
Are the behavioral drivers to the problem you are trying to solve similar to the ones described in the challenge section of this project?
Is it feasible to adapt the design to address your problem?
Could there be structural barriers at play that might keep the design from having the desired effect?
Finally, we encourage you to make sure you monitor, test and take steps to iterate on designs often when either adapting them to a new context or scaling up to make sure they're effective.
Additionally, consider the following insights from the design's researcher:
Low-tech "conservation nudges" with social comparisons can be as effective as personalized messaging, 

while requiring fewer resources to implement.

Clearly indicate which consumption levels are desirable and which are not, as recipients may not know how to interpret the data being shared with them. In the designs above, stickers were decorated with smiling or frowning faces for this purpose.

Communication in a way that is salient to the recipient. Here, for example, water consumption was incorporated into

 utility bills.
Project Credits
Page submitted by: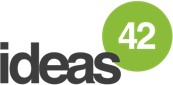 More projects from this organization