Project
Saving for Business Growth in Ghana
Organization : ideas42
Project Overview
Project Summary
Cash transfer recipients in Ghana received a set of tools encouraging them to save, such as goal-setting and plan-making activities, a savings box, a savings tracker, and a poster reminder. They also received a pamphlet with business steps and tracker of business growth activities to help them apply business principles.
Impact
Recipients who received the intervention were 8.3 percentage points (pp) more likely to save in the past 12 months, 13.2 pp more likely to have a goal, and 16 pp more likely to know the cost of the goal.
Cost
USD $7.32 per recipient plus USD$1.50 per community.
Challenge
In Ghana, income and socioeconomic disparities are divided along geospatial lines, with the highest rates of poverty concentrated in the north. The Government of Ghana with support from the World Bank established the Ghana Productive Safety Net Project in order to strengthen the safety net support and improve productivity of households in districts and communities with the highest poverty rates. The project includes a productive inclusion component, the Complementary Livelihood and Asset Support Scheme (CLASS), that is implemented specifically in northern Ghana. The CLASS program aims to support households experiencing extreme poverty to establish and engage in income generating activities or businesses by providing selected recipients with business and life skills training, microenterprise coaching and mentoring, and a cash grant of up to GHS 1,050 (USD $88.90).
While many CLASS recipients aspire to start and grow successful businesses, they report challenges in translating their intentions into action. A key step to starting or expanding a business is building the initial capital required. For CLASS recipients, the cash grant provides this initial capital. However, in the face of more pressing household needs such as food or medicine, the urgency and pressure of meeting those needs "captures" our attention and decisions, leaving little room to consider other issues. Therefore, CLASS recipients will understandably prioritize spending the grant money on essentials instead of setting it aside for business purposes. What's more, managing and expanding a business sustainably is not a straightforward process. Despite the training and coaching CLASS provides, there are still many factors to consider, which makes it challenging for recipients to apply their skills and learnings toward growing their business.
Design
ideas42 designed a suite of behaviorally informed tools and activities that were delivered to CLASS recipients directly after they attended the CLASS business training. The tools and activities aimed to help them save their grant cash for business purposes and apply the business principles they learned at the training.
Recipients received tools and participated in several activities including:
A goal-setting activity that guided them through choosing a business-related savings goal that is specific, feasible, and time bound.
A plan-making activity that helped them identify how much and how frequently they need to save to achieve their goal.
A savings box with a lock and key so that they have a safe place to save and designate money towards their savings goals.
A savings tracker was included on the savings box to help recipients keep track of their savings and feel compelled to save.
Posters illustrating the gains of saving over time placed at visible spots at the training site to reinforce the recipients' motivation to save consistently.
A pamphlet to help them recall key business principles to help them grow and expand their business.
A tracking tool, at the back of the pamphlet, to help recipients keep track of their business growth activities with a pledge for recipients to sign, committing them to apply the business principles.
Examples of the tools can be found below:
Out of 104 CLASS-designated communities, representing over 3,100 recipients across four regions, half were randomly selected to receive the behavioral interventions. The recipients in the communities that received the behavioral interventions also took part in two refresher trainings on how to use the interventions while the CLASS business grants were disbursed across the region over five months. After the business grants were disbursed to all cash transfer recipients, they participated in a survey about savings and entrepreneurial behavior.
Impact
A randomized evaluation found that the behavioral interventions increased the incidence of saving in the past 12 months by 8.3 percentage points among recipients who received the intervention, from 78.2% to 86.5%. The behavioral interventions also led to a 13.2 percentage point increase in the incidence of having a business-related goal (from 66.8% to 80%), a 16 percentage point increase in the likelihood of knowing how much the goal costs and therefore how much they need to save to reach it (from 66.3% to 82.3%), and a 3.4 percentage point increase in knowing how often to save in order to reach the goal (from 94.4% to 97.8%). We did not find any significant impact of the intervention on the recipients' knowledge or application of business principles.
Implementation Guidelines
Inspired to implement this design in your own work? Here are some things to think about before you get started:
Are the behavioral drivers to the problem you are trying to solve similar to the ones described in the challenge section of this project?
Is it feasible to adapt the design to address your problem?
Could there be structural barriers at play that might keep the design from having the desired effect?
Finally, we encourage you to make sure you monitor, test and take steps to iterate on designs often when either adapting them to a new context or scaling up to make sure they're effective.
Additionally, consider the following insights from the design's researchers:
Implementers should deliver the interventions as close as possible to the time of cash disbursement to ensure that recipients are able to act on the interventions. If cash disbursement is spread out across a longer period, then implementers should also think about ways to keep the interventions top of mind for recipients when they receive their cash, such as conducting refresher trainings of the intervention.
In this study, we created a savings device in the form of a box, lock, and key that cost USD $4.25, which was relatively more expensive than the other behavioral interventions that we implemented. Implementors planning to use a similar savings device to help recipients set aside and save their cash could consider cost-saving alternatives, such as envelopes or pouches, but should also consider the durability of the device and the context of how they would like the device to be used—e.g., to set aside cash temporarily and immediately after receiving it vs. for long-term storage.
When implementing interventions that involve reinforcing complicated steps, such as starting and expanding a business, the interventions would be more impactful if delivered in smaller doses rather than all at once. Implementers should break down and customize the intervention to be more specific and aligned with the time and stage at which the recipient are supposed to act on those steps.
Project Credits
Page submitted by: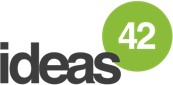 More projects from this organization
Researchers:
Saugato Datta ideas42
Lois Aryee ideas42
Mukta Joshi ideas42
Ariadna Vargas ideas42
Wen Wen Teh ideas42
Image credit: Getty Images